PROGRAM FOR ADVANCED
LEADERSHIP & MANAGEMENT

A WAY TO START YOUR LEARNING JOURNEY!
06 - 18 MAY, 2023
MADINAH, LINGDOM OF SAUDI ARABIA
PROGRAM OVERVIEW
Today's business challenges demand strategic, responsible and ethical executive leadership and unfortunately "leadership" is nothing more than an industry buzz-phrase, unless it saves time, cost, or labor, or it improves quality, enables growth, or develops a new competitive advantage. The governed factors that have the power to make or break today's businesses are; Trends, Change, Strategy and bottom line.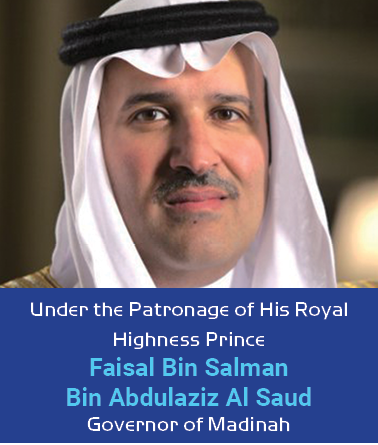 DR. PHILIP MOSCOSO
IESE Business School
Spain


MR. SHERIF SELIM
Senior Consultant
Franklin Covey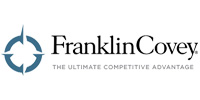 PROF. DR. MURALI RAMAN
Deputy Vice Chancello
Asia Pacific University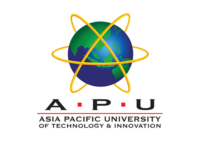 DR. IMRAN ZAWWAR
CEO
London Strategy Centre, UK


MR. LESTER COUPLAND
Executive Development Director
Cranfield Executive Development, UK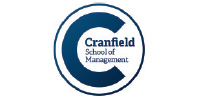 DR. MUSTAFA GALAL
Prosci
Advanced Instructor


DR. SYED YAQZAN
Visiting Faculty
Cranfield Executive Development, UK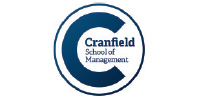 The PALM Characteristics
Interactive sessions presented and moderated by international and regional public sectors leaders, consultants and recognized figures.
Innovative methods and use of proprietary frameworks
Strengthen business acumen in core areas
Gain more insights through real case studies, simulation games, facts and well-studied models.
Ideal utilization for gathered data and details.
Local adoption for next minute action with customized content.
Key Takeaways / Why Attend
Advance your strategic decision making capabilities
Learn how to move from mastery of one focused area to success in a broader role.
Learn the latest trends on the leadership best practices from the world's top-notch leaders.
Explore the workable tools with just-to-fit solutions.
Be the change; develop the leadership and change management skills to embrace innovative solutions
Measure the value, impact and ROI of today's learning methodologies
Find answers to all your questions, challenges and business pains.
Understand how market leaders are stunningly leading; internationally, regionally and locally.
Meet all your peers, speakers and sponsors in just one Networking Coffee Break! This speed networking session will introduce you to educators, innovators subject experts and decision makers.
Knowledge share among other similar workgroups and across various.
Create a strategic plan to transform your PALM knowledge in to action when you return to work.
Extended Benefits
Free Webinars (Pre/Post Program)
Pre-Program Online Assessments
One-on-One psychometric assessment and coaching
Participate in a range of group activities
Be inspired by mind-expanding talks from renowned keynote speakers
Build valuable relationships with decision makers and subject experts from across the globe
Media Public Speaking and Presentation Skills
Free Medical Check-up
Madinah Field Trips and Islamic History Museum
Who will you meet
Top executive management from 20+ Industries (private and public sectors) including:
Chairmen and Board Members
Senior Business Executives
CxOs
Department Heads
Regional Managers
PD and Training Managers
Decision Makers and Business Owners
HR Managers
"I found PALM participants to be a truly high caliber group, similar to the executives we teach at Harvard, Wharton and INSEAD. They have shown great willingness to engage in high intellectual levels of discussion. It was a great opportunity for me to participate as a speaker."
"I am very pleased to join this course, have learned a lot and found this course very interesting. The quality of the global speakers, participants and the interaction with them was a great help for me to learn more. The mix of program activities, case studies and Q&A has helped me in the arena of leadership and decision making . Having a great education in a great place like Madinah is the best one can hope for."
"I am so pleased that such high quaility executive education program is offered in Madinah. I have found the Program for Advanced Leadership and Managment to be a very enriching and unique experience that addressed intlectual, spritual, emotional and physical aspects of leadership development"
ATTENDEES WILL RECEIVE CERTIFICATES FROM


21
Participanting Countries

4.64
Avg.Program Evaluation


78%
of participants have 10+ years experience

69%
of participants holding post graduate degrees
Prices Excluding 15% VAT
Including Accommodation
Excluding Accommodation
Conference Day
Full Program
1 Week
Full Program
1 Week
Individual
$ 11,000
$ 6,000
$ 9,500
$ 5,300
$ 500
Group Discount 5+
10%
INCLUSIVE OF:
Program Registration Fee
All Program Related Certificates
Full Accommodation at Five Star Hotel in Madinah Including: Bed and Breakfast
Lunch & Coffee Breaks & Dinner
Complimentary Umrah (applies to international participants)
One-on-One psychometric assessment and coaching
Access to extensive readings of selected publications, books and reports
Free Medical Check-up
Madinah Field Trips and Visit to Islamic History Museum & Madinah Cultural Dinner