Book for Preparing the Disruptive and Digital-Driven Post-Pandemic era of the 'New Normal'
Leadership in Disruptive Times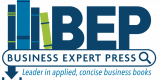 Leading during disruptive and uncertain times would require all managers and leaders to take a closer look at the nearly insurmountable challenges facing their organizations today in navigating the broader political, economic and socio-cultural challenges in an increasingly volatile, uncertain, complex and ambiguous (VUCA) and the digital-driven era of the Fourth Industrial Revolution (Industry 4.0).
Disruptive events, including crises such as the current COVID-19 pandemic, have no borders or boundaries and have disrupted lives and livelihoods in all economies globally. They can happen anytime, anywhere, and to any organization—profit, not-for-profit, public (government), or private. The interconnectedness of the global economy and supply chains, as well as the political realities and alliances, can magnify the ripple effect of any single crisis, making it a common feature of corporate life and challenges that leaders need to navigate successfully.
The book '
Leadership in Disruptive Times
' by
Business Expert Press LLC (BEP)
, New York, NY, includes the latest developments and case studies of successful digital transformation journey of agile organizations in an environment characterized by rapid and continual disruption. These case studies include organizations such as DBS Bank, Starbucks, Microsoft, Netflix, Uber & Grab and how they foster a "digital-ready" organizational culture that embraces – rather than resists – continuous change and where the leaders can make decisions faster and lead change efficiently, while skilfully influencing in a more interconnected, collaborative landscape.
The book also includes best practice approaches for the participants to develop their ability to drive faster decision-making, accelerate change processes, and cut through difficult cultural challenges. It will provide the participants with a set of concepts and tools, enabling them to lead their organization with impact and efficiency – maximizing its performance in today's disruptive events and crises as well as that in the future.