CRISIS LEADERSHIP: LESSONS LEARNT IN NAVIGATING THE DISRUPTIVE LEADERSHIP CHALLENGES OF COVID-19 PANDEMIC & INDUSTRY 4.0 AT THE WORKPLACE
Today's businesses face unprecedented challenges operating in a global environment that is highly disruptive and increasingly volatile, uncertain, complex, and ambiguous (VUCA). Disruption has significantly impacted the way the world works, as many of us have experienced today and in recent years. Today's businesses, government, and individuals are responding to shifts that would have seemed unimaginable even a few years ago. The current wave of disruption, including the recent corona-virus (COVID-19) pandemic, the known forces of Industry 4.0 (such as artificial intelligence (AI) and robotics), globalization, and demographic change, is reinventing the workforce. Internet technologies have enabled drones and driverless cars, which are transforming supply chains, logistics, health care, and even defense and security, such as the war against terrorism.
Organizational crises present complex financial, social, and ethical issues and challenges as any emotionally charged situation that, once brought to public notice, invites negative stakeholder reaction and thereby has the potential to threaten the financial well-being, reputation, or survival of the firm or some portion thereof. The most profound crisis of our lifetime is the impact of Coronavirus (SAR-COV-2) which is known as COVID – 19 on lives, livelihoods, families, societies, businesses and government institutions. COVID-19 outbreak was first reported from Wuhan, China, on 31 December 2019. A crisis occurs suddenly without warning and in an unprecedented manner, as with the COVID-19 pandemic. As the World Health Organization (WHO) continues to provide daily updates on the continued increase in the number of confirmed cases and fatalities arising from COVID-19 across the world, leaders in business, government, and other organizations face unprecedented challenges in managing the fallout of this pandemic, which has encroached not only on public health but also in global economic well-being and has disrupted individual lives, families, and society.
Despite these challenges, the team of C-suite executive coaches and leadership development consultants from the Centre of Executive Education (CEE), in supporting our clients, have witnessed countless examples of CEOs and C-suite leaders stepping up and embracing the challenge as if it were their calling. Apart from the COVID-19 pandemic, there were other crises, such as the global financial crisis (GFC) in 2008–09, the severe acute respiratory syndrome (SARS) epidemic in 2002–03, and post 9/11 terrorist attacks, that impacted businesses significantly. CEE coaches and consultants were in constant contact with business leaders across a host of industries during these crises. From these interactions, they observed specific and important leadership skills and competencies emerge, which, validated against the CEE's longitudinal research, have helped to develop the crisis leadership model which was published in the book, "Leadership in Disruptive Times: Negotiating the New Balance" (Business Expert Press, 2022).
BEST PRACTICES, CASE STUDIES, AND STRATEGIES
Embracing the Post-Pandemic.
Digital-Driven Future of Work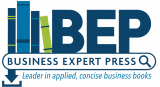 Endorsements by Global Thought-Leaders
"This is the perfect blueprint for future-proofing an organization into a more agile, innovative, and adaptive workplace in times of disruption. A must-read."
—Dr. Marshall Goldsmith is the New York Times bestselling author of Triggers, MOJO and What Got You Here Won't Get You There. Thinkers 50 – #1 Executive Coach and the only two-time #1 Leadership Thinker in the World.
"This is a well researched practical guide on how organizations can adopt best practices in the development of a digital-driven culture in today's era of Industry 4.0."
—Prof Howard Yu, Author of LEAP: How to Thrive in a World Where Everything Can Be Copied (2018) and LEGO Professor of Management and Innovation, IMD Business School, Lausanne Switzerland

Leading during disruptive and uncertain times would require all managers and leaders to take a closer look at the nearly insurmountable challenges facing their organizations today in navigating the broader political, economic and socio-cultural challenges in an increasingly volatile, uncertain, complex and ambiguous (VUCA) and the digital-driven era of the Fourth Industrial Revolution (Industry 4.0).
Disruptive events, including crises such as the current COVID-19 pandemic, have no borders or boundaries and have disrupted lives and livelihoods in all economies globally. They can happen anytime, anywhere, and to any organization—profit, not-for-profit, public (government), or private. The interconnectedness of the global economy and supply chains, as well as the political realities and alliances, can magnify the ripple effect of any single crisis, making it a common feature of corporate life and challenges that leaders need to navigate successfully.
The book '
Leadership in Disruptive Times
' by
Business Expert Press LLC (BEP)
, New York, NY, includes the latest developments and case studies of successful digital transformation journey of agile organizations in an environment characterized by rapid and continual disruption. These case studies include organizations such as DBS Bank, Starbucks, Microsoft, Netflix, Uber & Grab and how they foster a "digital-ready" organizational culture that embraces – rather than resists – continuous change and where the leaders can make decisions faster and lead change efficiently, while skilfully influencing in a more interconnected, collaborative landscape.
The book also includes best practice approaches for the participants to develop their ability to drive faster decision-making, accelerate change processes, and cut through difficult cultural challenges. It will provide the participants with a set of concepts and tools, enabling them to lead their organization with impact and efficiency – maximizing its performance in today's disruptive events and crises as well as that in the future.